Mercedes W246 - using the turbo
Following on to my initial review: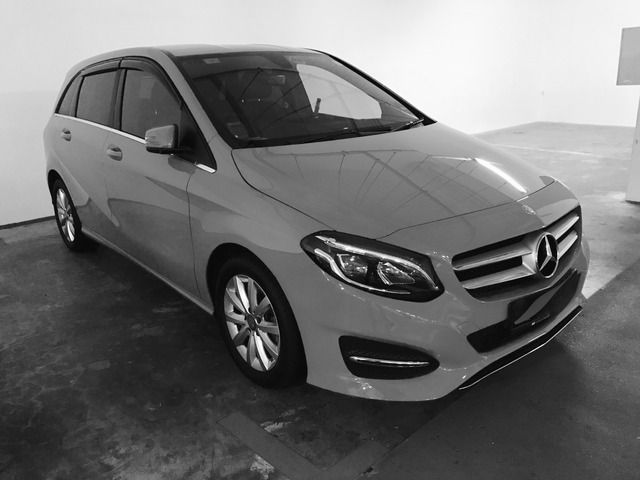 It's taken me about 2 months to reach the 1000 miles mark, and I finally got to really drive it in anger over the weekend..
122 horses doesn't seem like much when you mention it like that. Even some Korean and Jap cars have more horsepower, but behind that is a small light pressure turbo and that makes all the difference...
This turbo kicks in early at about 1250 turns, so it does not take a big squeeze of the pedal to invite the whoosh to come on. Then it becomes a lot more frenetic.
The lag time is not too bad, although it's not instantaneous. If you are already moving on the highway at a decent clip, you will find overtaking an effortless affair. You will drop a few gears, down to D4 or D5 and the revs go up, and viola, the car is ahead.
If you are using the Eco mode, it is more reluctant to rev up, but if you step firmly, it will get the job done nicely too.
It's not an all or nothing like the traditional turbos, but you do get a nice shove in the back, and before you know it, you are going at 3 digit figures on the highway. The car behaves very well at such speeds, very stable and not floaty at all. However road noise does get in, yet, it's a lot less than the Jap car I used to drive. Tire roar is not so great, partly due to the insulation or insufficiency of it, and partly due to the tires themselves. Nevertheless when you spin up the turbo, it's great nice.
The engine sound is not going to be remembered as one of the best, and coming from a VTEC, which sings like a soprano when you get it going, but it's more meaty, and yet it's still less engaging at higher speeds spinning around 3-4000 rpm with the turbo than those naturally aspirated Honda engines, which thrive on revs.
Still, I look forward to my first Malaysian drive 👏